HSG Keeps Pursuing Premium Tube Laser Cutting Technologies, More Than High Power
Post date: 2023-11-18 14:34:08
---
Constant breakthroughs and challenges in power have become the common goal of the laser equipment industry. When high power has become the standard configuration of laser cutting machine, and when stacking power has become the stereotypical goal of the industry, HSG is more than that! HSG always believes that brave innovation and breakthrough is the new trend of the future.
● Multi-functional Merger, More Than Laser Cutting
The single-function laser cutting machine has become the foundation. HSG
TP65SD
combines cutting, hot-melt drilling and extrusion tapping into one, opening up a new journey of composite function laser processing.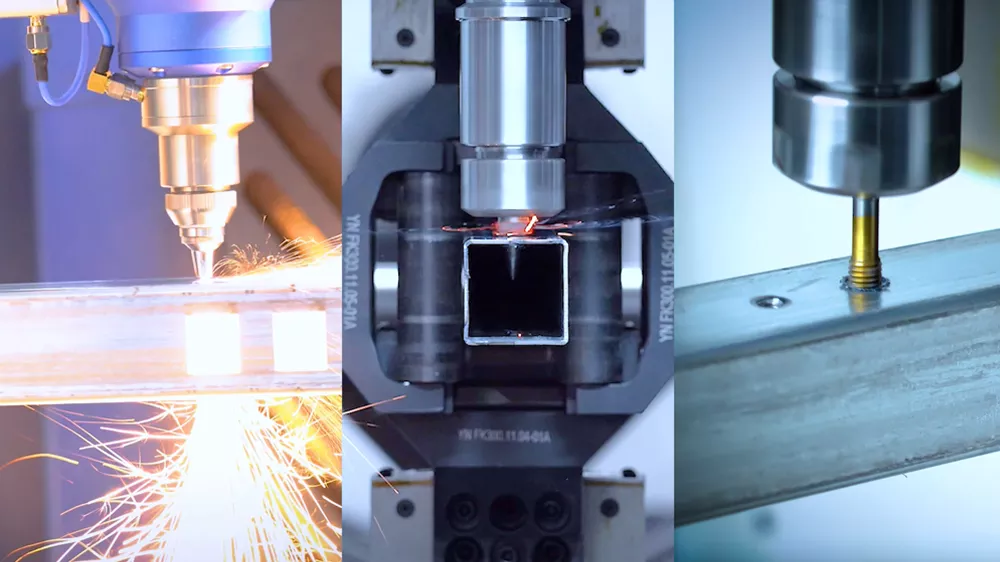 The hot-melt drill bit can pull out a metal tab 3-4 times thicker than the original wall by high-speed rotation and axial pressure friction on the surface of the metal tube. The tap extrudes the metal tab to form an internal thread. Besides,
TP65SD
is equipped with HSG-LA4 tube beveling cutting head, which can bevel pipe from 0-45°.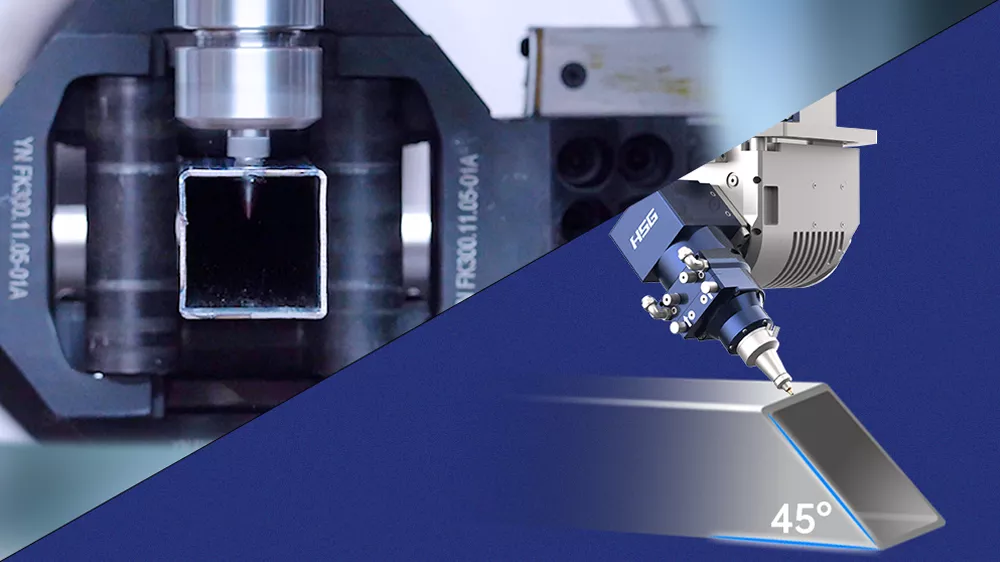 With a full set of machining solutions, the work-pieces produced already have threaded and welded bevels, and can be put into use directly to improve production efficiency. HSG
TP65SD
integrates three functions into one, reducing machining processes and saving production costs.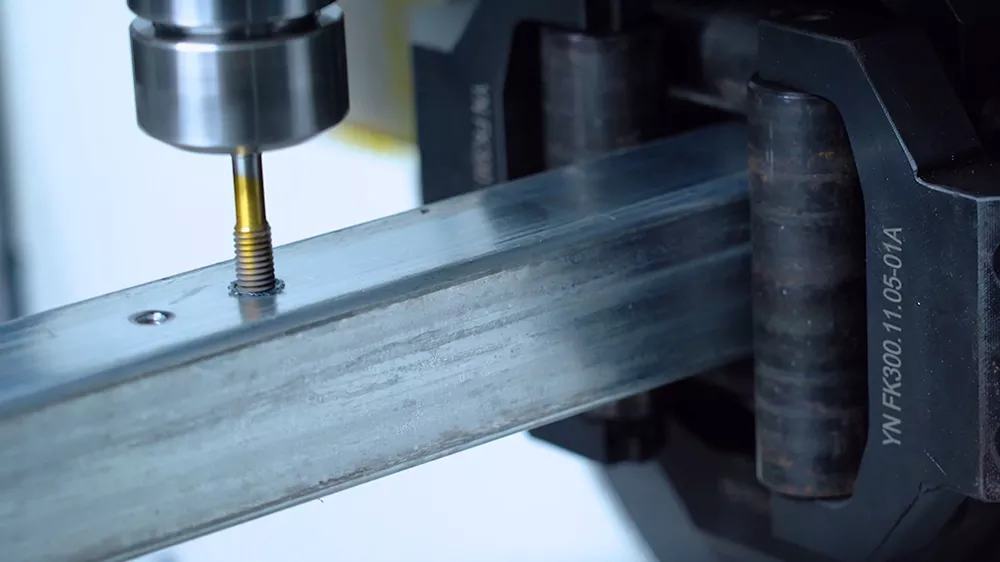 ● Precise Interpolation, More Than high-speed Cutting
The
TP65SD
has a maximum speed of 1.2G, a chuck speed of 120r/min and an linkage speed of 120m/min. Equipped with SPEED+ high-speed cutting technology, the oscillating axes are involved in interpolation cutting, which improves the machining efficiency of dense and small shapes.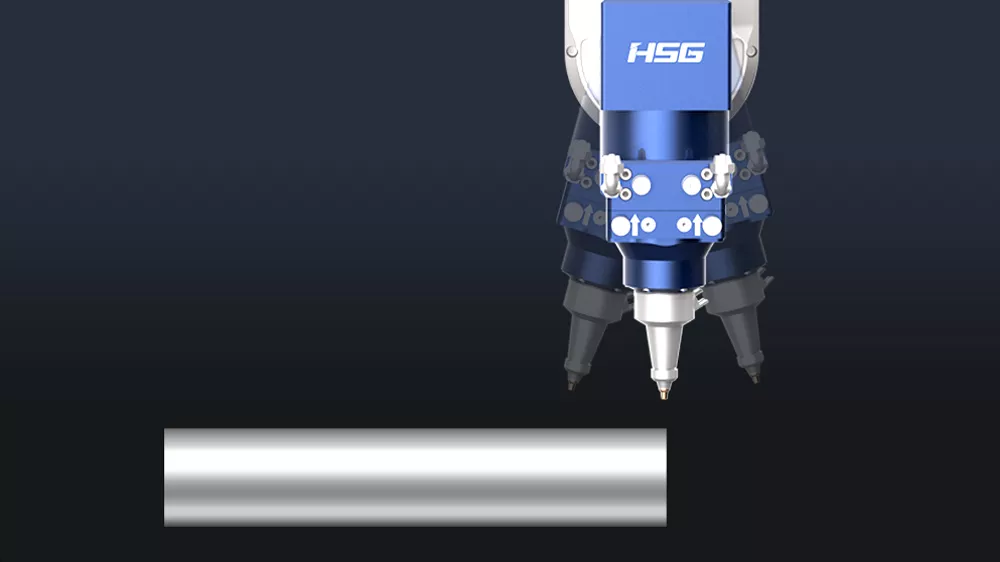 ● Closed-loop Control, More Than Mechanized Clamping
Intelligent digital chucks that can think and give feedback detects various data of the pipe at the moment of tightening the pipe and feeds back to the numerical control system, preventing empty clamping, misclamping and delaying the production progress.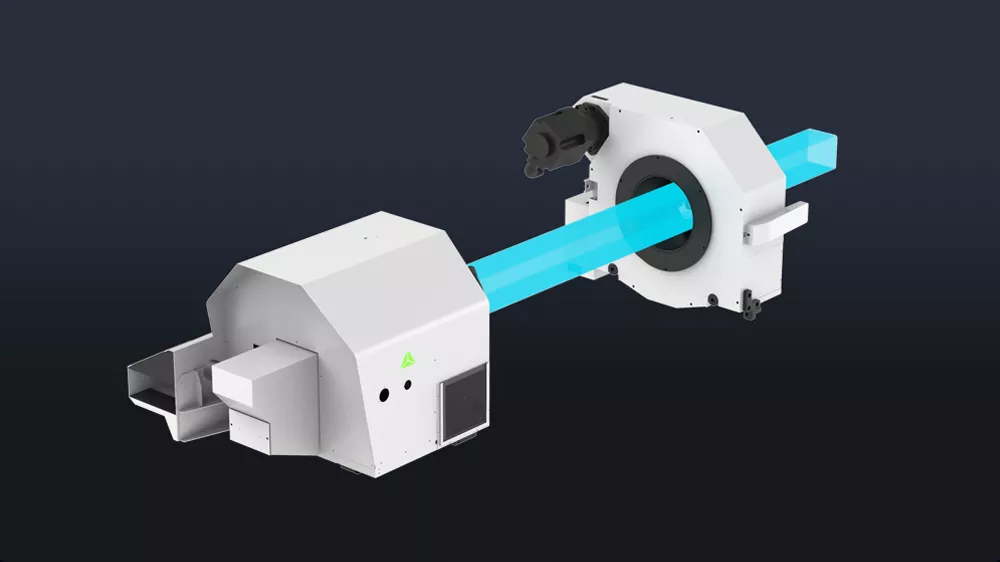 At present, the first
TP65SD
has been settled in Europe and will contribute to the production of special vehicles. And HSG will also stride forward on the road of continuous innovation, driving the development of advanced technology with leading innovation.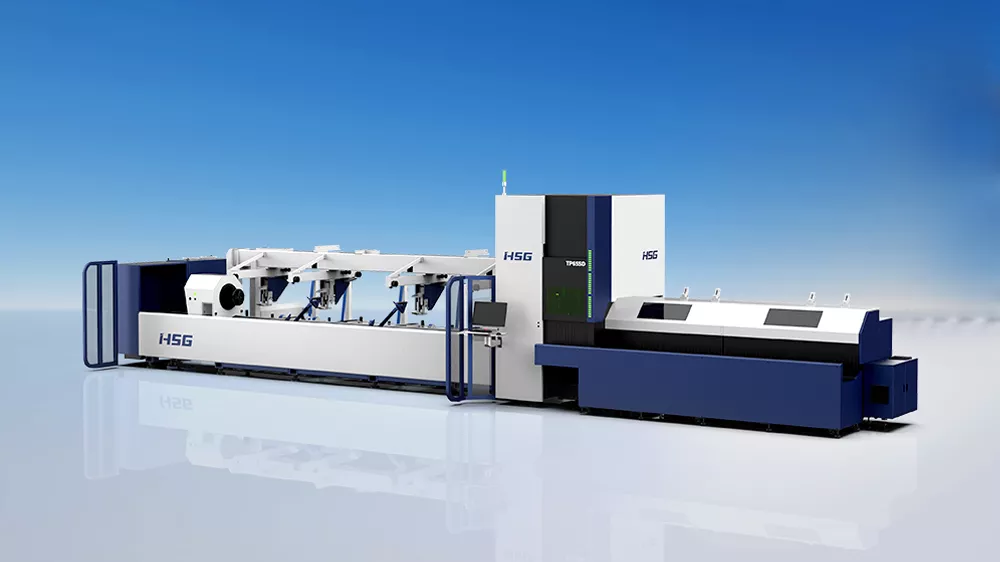 About HSG Laser
HSG Laser is a national high-tech enterprise who is dedicated to providing laser intelligent equipment solutions to customers all over the world. We focus on the field of laser intelligent equipment manufacturing with the concept of efficient, intelligent, environmental and compatible product development.
Find out more about HSG Laser at:
www.hsglaser.com