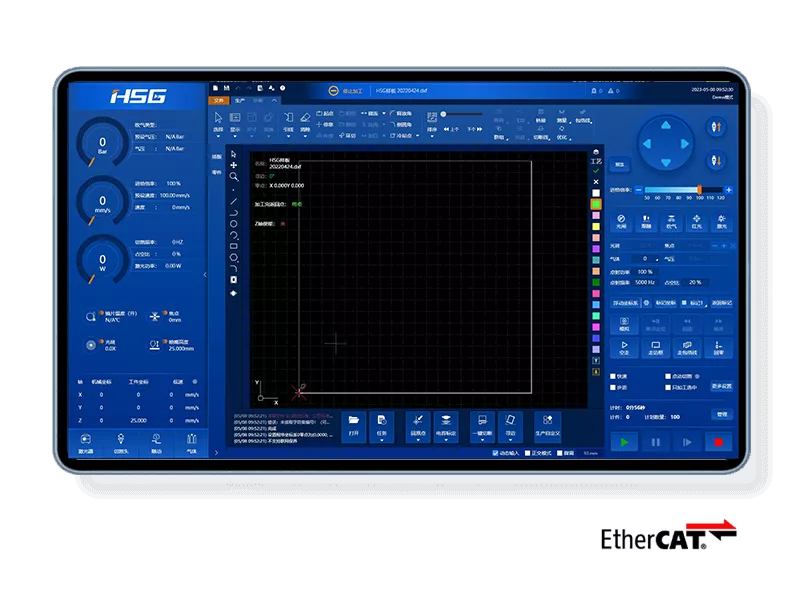 Bus Control System
It enables data transmission via EtherCAT bus and features fast speed and stability. This system is easy to be operated and rich in functions. Even green hands can cut high-quality samples.
Massive Production Database
* Users can invoke cutting technology from the database when cutting sheet of different materials and thickness
* Have multiple thick sheet cutting technologies like air cutting, counterboring technology, perfect finish cut (PFC), lightening-fast piercing, etc.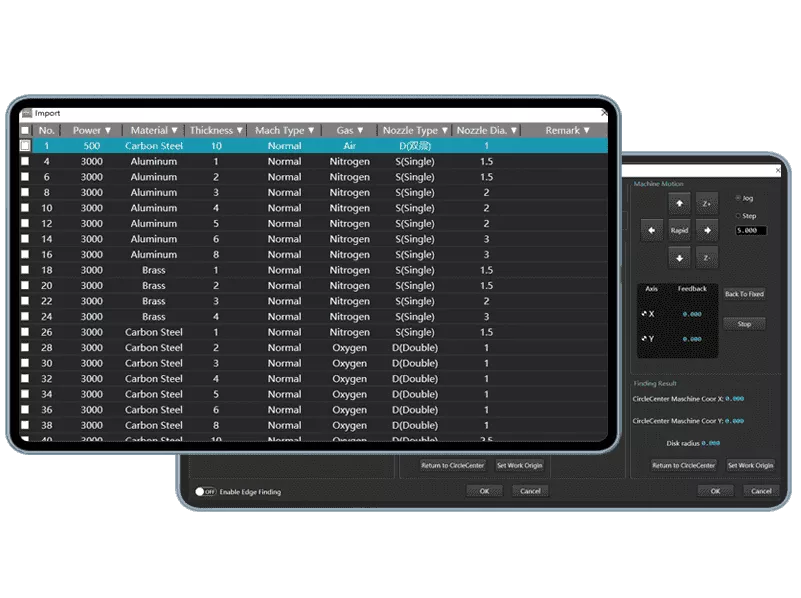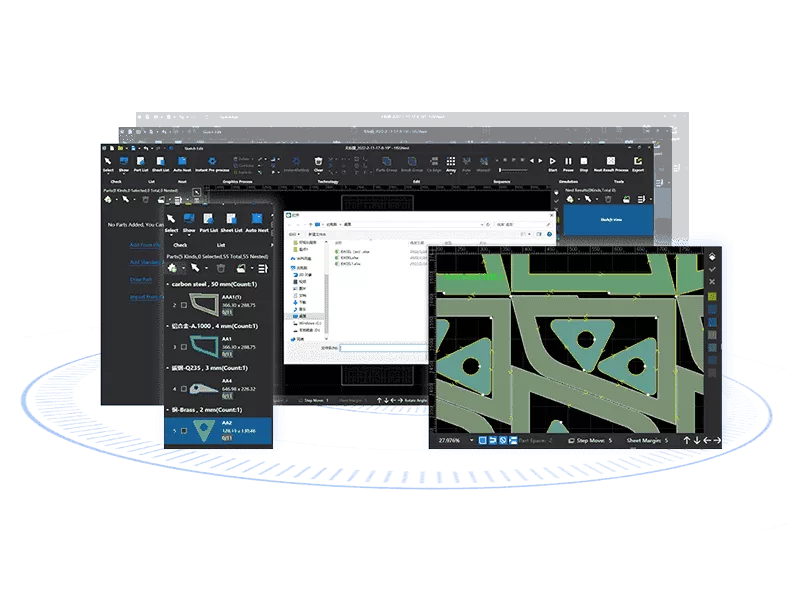 Professional Nesting Software
* Optimize cutting path to shorten cutting duration.
* Smart typesetting algorithm for the increase of material utilization.
Small Size, Bulk Transport
*Open-type structure with a single platform, loading from the front, left and right sides, only takes one day to get started.
* Ship four C3015 in one 40HQ standard container, as a result, it can save overseas freight and fit for customers who prefer to bulk orders.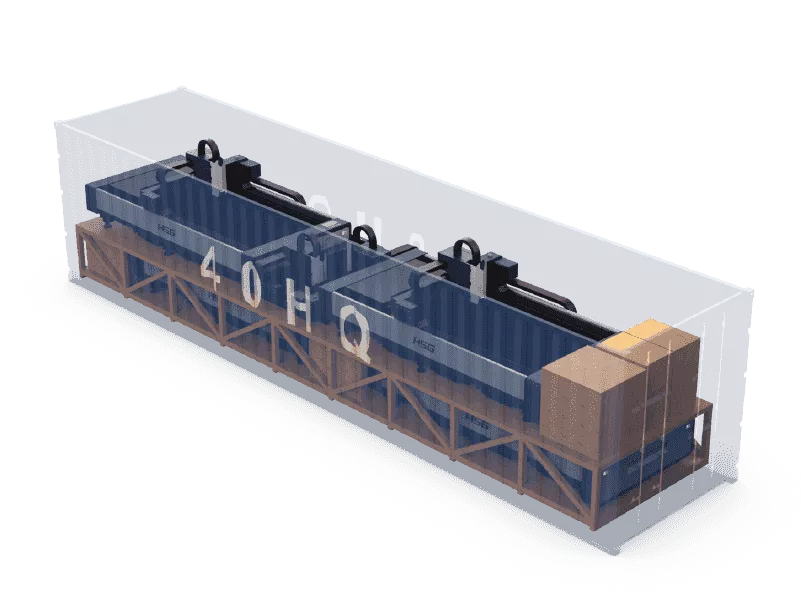 C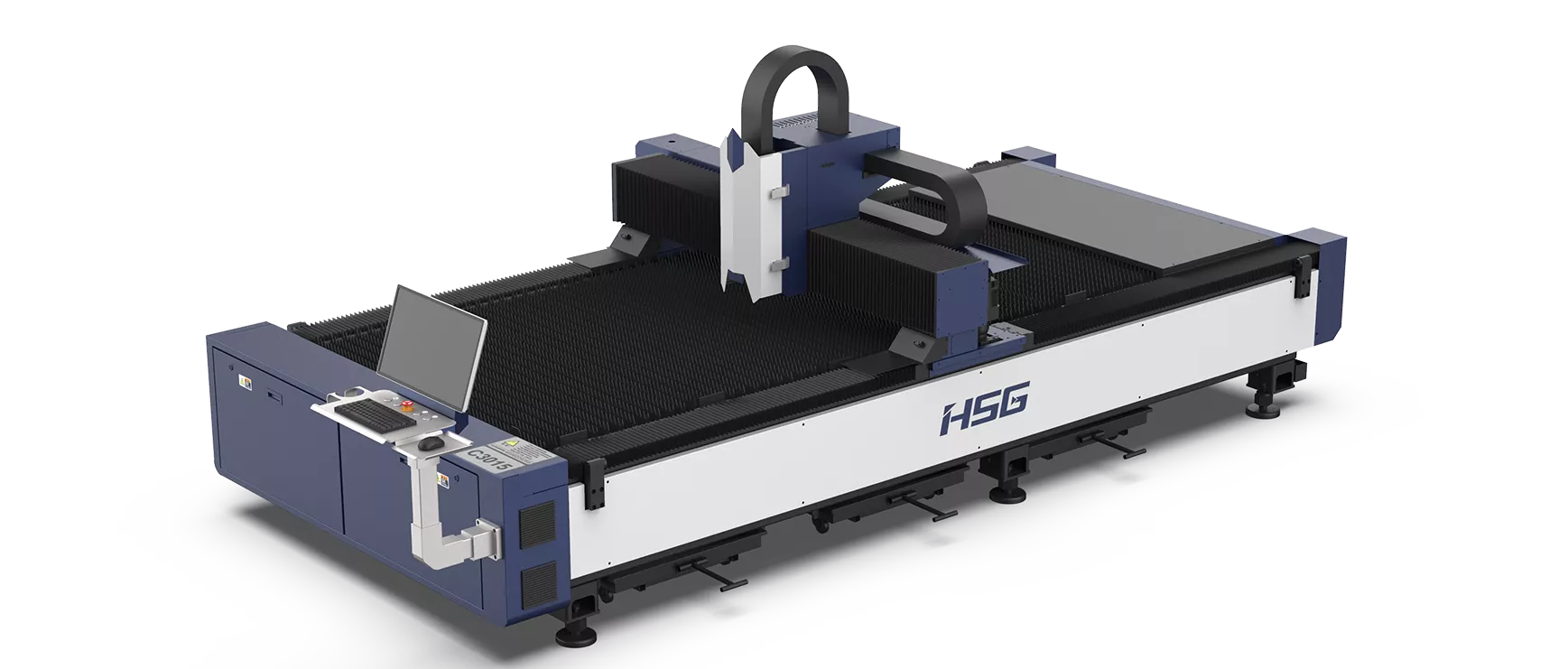 Technical Parameters
Model

Power

Processing format (L*W)

X/Y-axis positioning accuracy
C3015
1500-6000W
3048mm*1524mm
±0.05mm/m
C4020
1500-6000W
4064mm*2032mm
±0.05mm/m
C6025
1500-6000W
6096mm*2540mm
±0.05mm/m
C12025
1200-30000W
12500mm*2540mm
±0.05mm/m
C14030
12000-30000W
14000mm*3100mm
±0.05mm/m