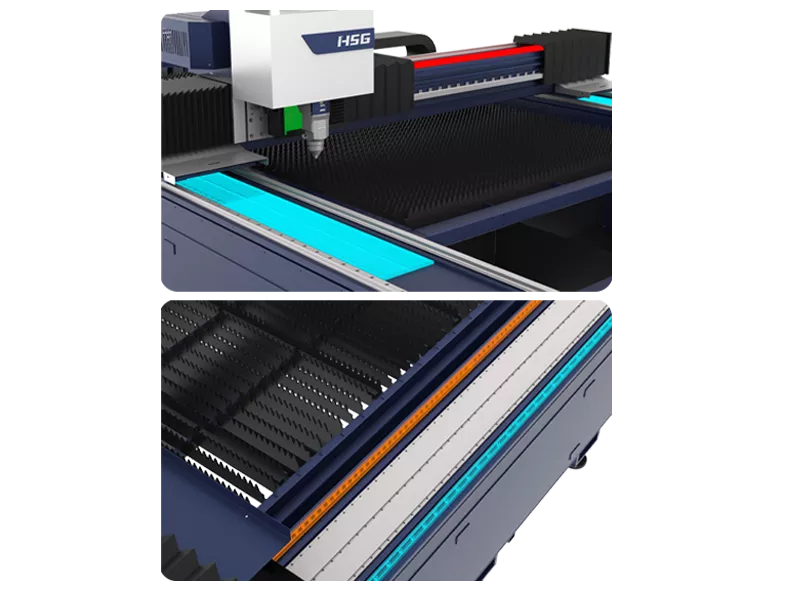 High-load Double Rails Structure Assists Stable Processing
GV Series selects German Rexroth rails which both roller guider and measuring guider can provide stable and reliable processing for users. Double rails with high load, rigidity, dust prevention and waterproofing.
High-speed Dynamics for Luxury Cutting Experiences
GV Series matches with professional and advanced triaxial linear motor, which is characterized by super high speed, acceleration, repeatability and other advantages. The ultimate dynamic performance with nanoscale precision of machine bed to create luxury cutting experiences.

* Max. Linkage Speed:300m/min
* Max. Linkage Acceleration: 6G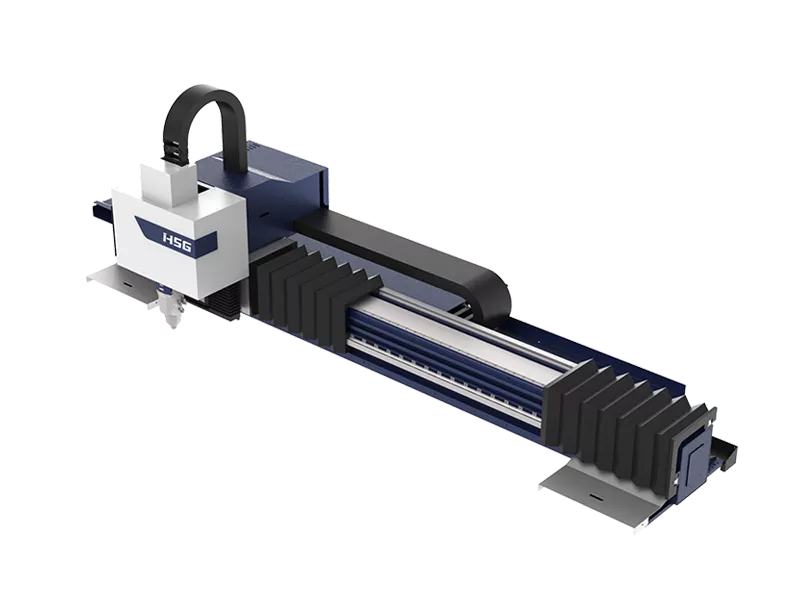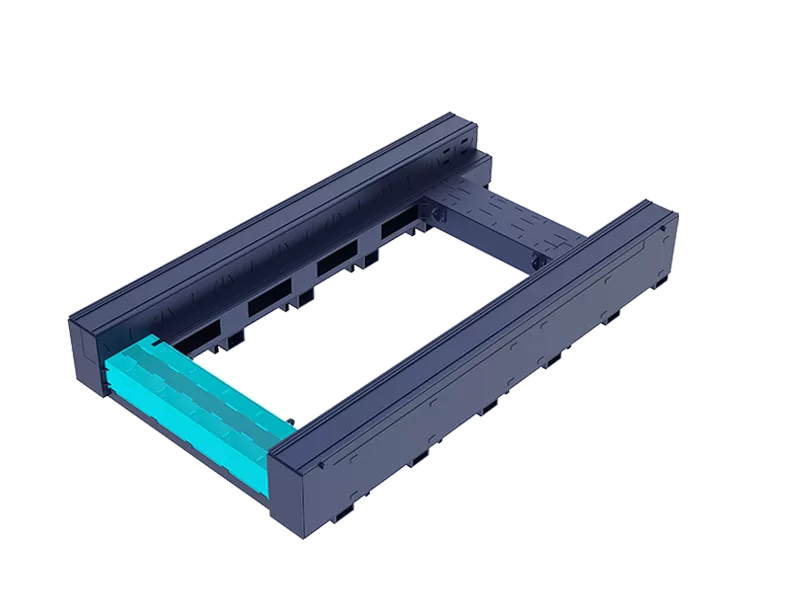 Special Machine Bed for High Power
The machine bed is welded with a number of ultra-thickness sheets. The machine bed is designed in special hollow structure. There is no bed link at the bottom of the laser cutting area, and the bed is not easy to be affected by heat, which is stable and durable.
Hydraulic Lifting Exchange System
* GV adopts German professional hydraulic station which is stable and reliable
* Single table exchange, the table is closer to the air outlet with better air extraction effect
* Single table exchange without high or low table, Z-axis cutting head does not need to move down too long for cutting, to ensure the rigidity and stability of Z-axis parts when cutting at high speed.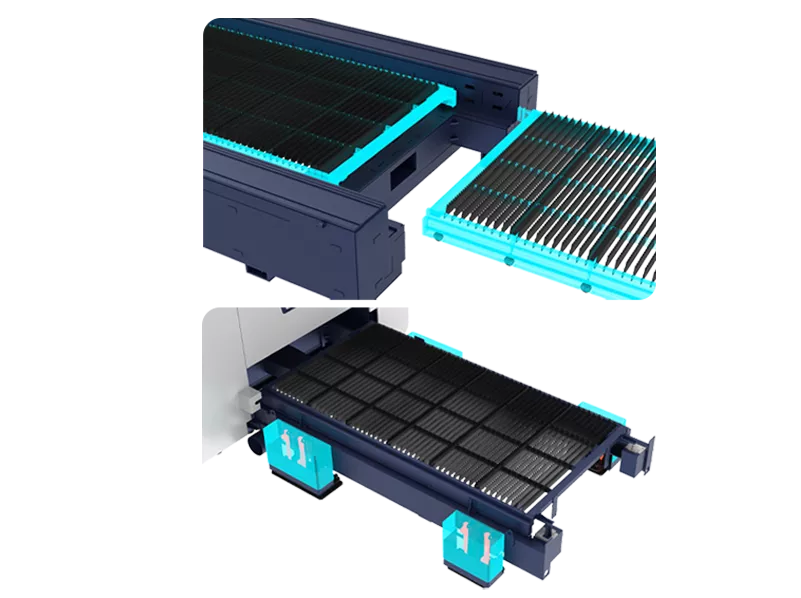 Standardized with Numerous Useful Functions Easy Operation
The GV comes standard with a variety of machining functions to assist the operator in easy machining.

* Automatic loading and unloading and material tower
* Automatic nozzle replacement
* Center control system
* Visual edge finding
* Visual residual material
GV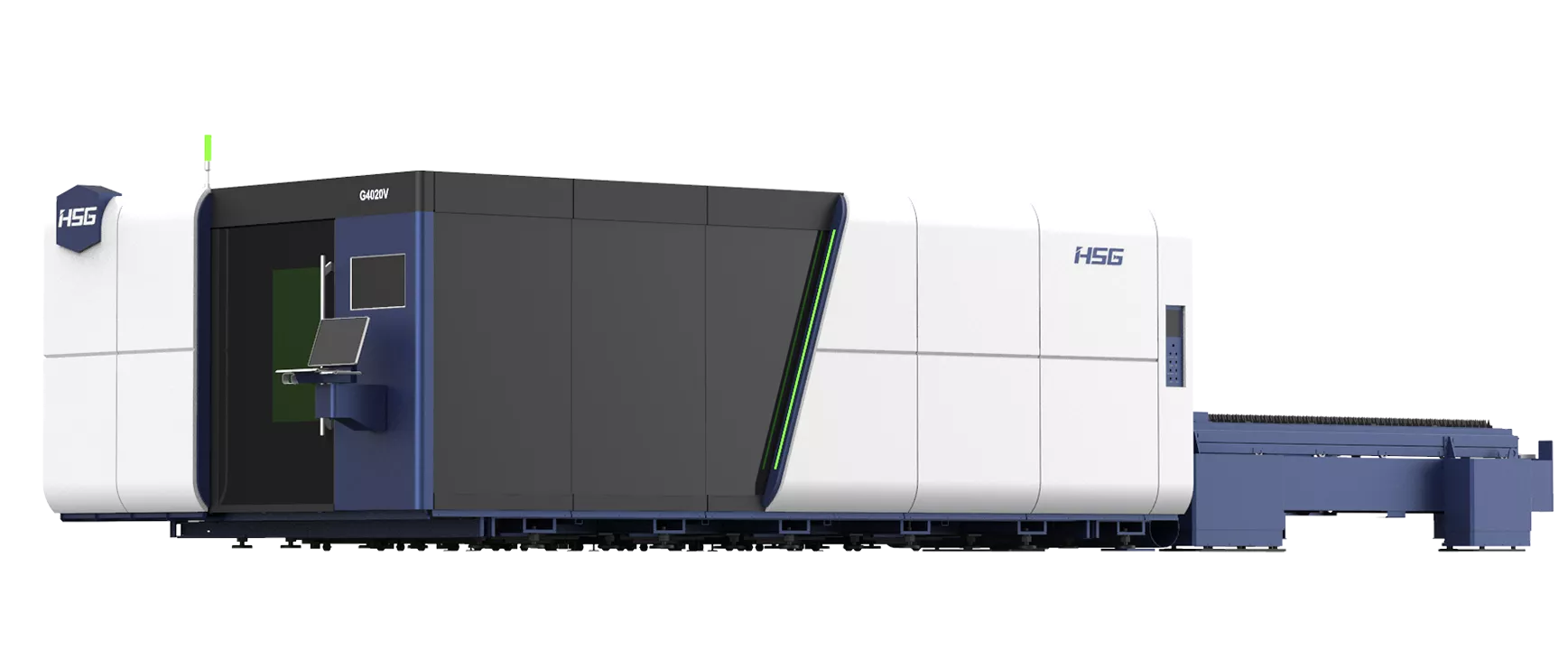 Technical Parameters
Model

Power

Processing format (L*W)

X/Y-axis positioning accuracy
G4020V
6000W-60000W
4064*2040mm
±0.01mm/m