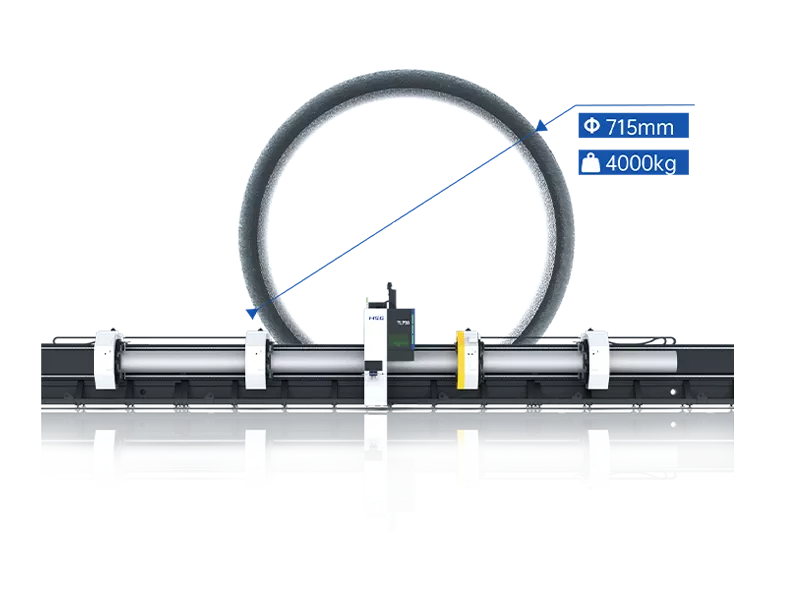 Max Heavy-duty Tube Processing Ability
The machine can process tube diameters in 715mm.
Tube Length:16m
Weight per Tube: 4000kg
Innovate 4+1 Chucks Structure
* C3 chuck and C4 chuck are combined to achieve double support;
* There are 4 points clamping at loading section and the load bearing improved significantly
* Clamping near the cutting area at 2 points which the accuracy is effectively guaranteed.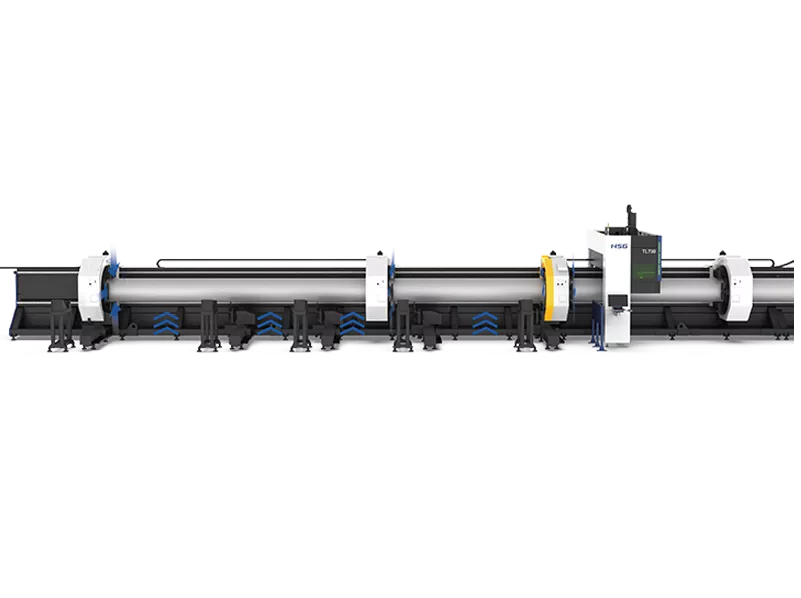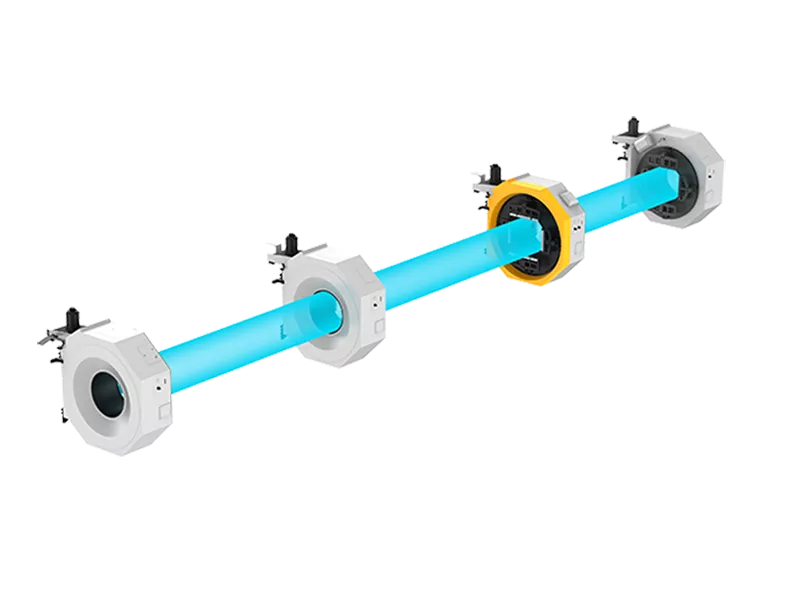 Intelligent digital chuck
*The chuck and the control system can communicate with each other to achieve full closed-loop control.
*The machine has functions in jaw state detection, tube size measurement and adaptive adjustment of clamping force.
Beveling Processing
HSG-LA4 tube beveling tube cutting head to achieve 0-45°beveling cutting.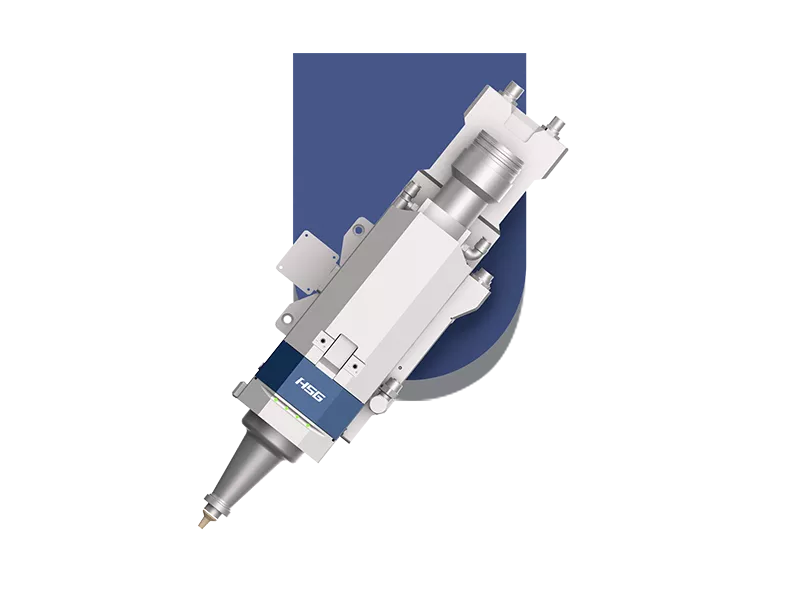 TLS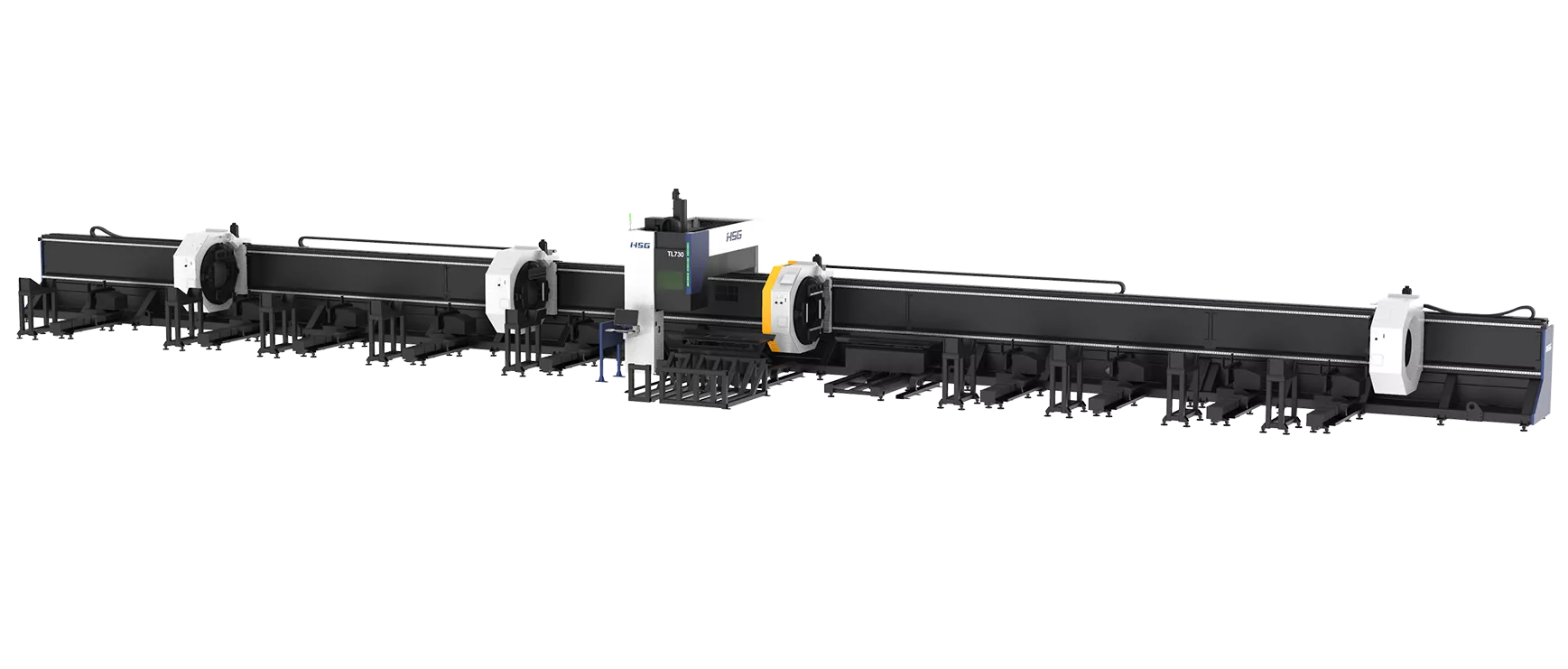 Technical Parameters
Model

Power

X/Y-axis Positioning Accuracy

Cutting Capacity of Round Tube

Cutting Capacity of Square Tube

Weight of Single Tube
TL730S
12000W-20000W
±0.1mm/m
Φ120-Φ715mm
□120*120-□500*500mm
4000kg