Cut Tubes at High Speed
The chucks rotate and move at the speed of 120r/min and 120m/min respectively. With that, users will enjoy fast cutting, stable services and high production.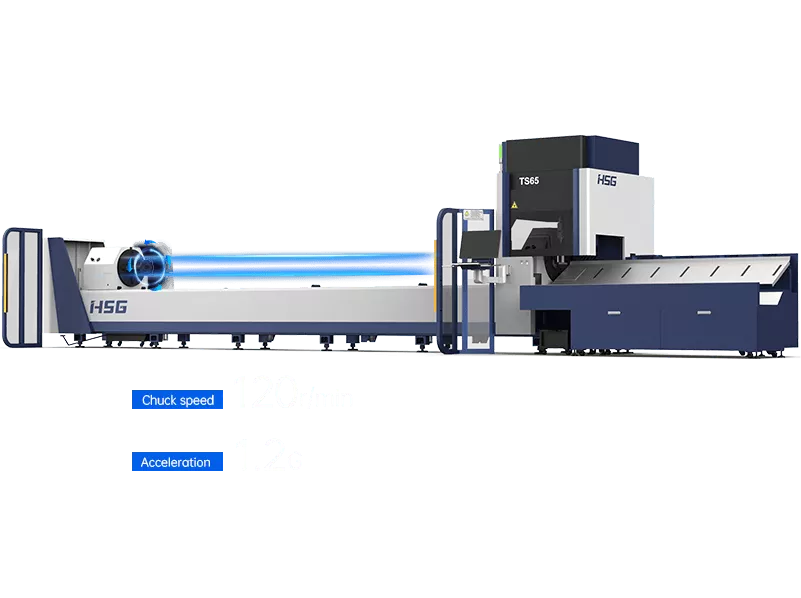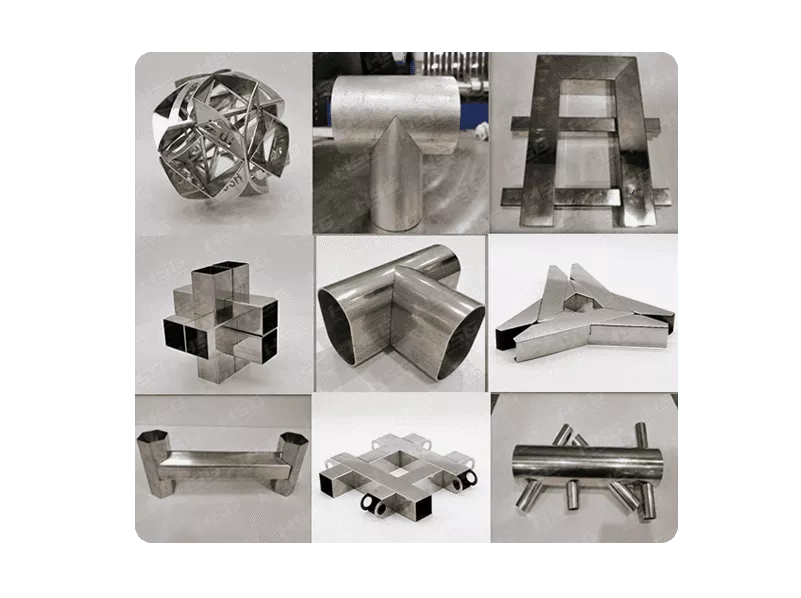 Tube Splicing Technology
The operating control offers 50+ kinds of tube splicing patterns, for convenience of subsequent welding, such as splicing of male and female head of square tube, 90° arc splicing, splicing of round tube tee, splicing of cut-through holes, 45° splicing of hexagon , splicing of angle iron and channel steel, etc.
HSG-X
Bus Control System
HSG-X control system is bus-based and developed by HSG Laser. With intelligent and easy-to-operate service, it can offer users effective solutions to address problems of difficult operation, low efficiency and high costs.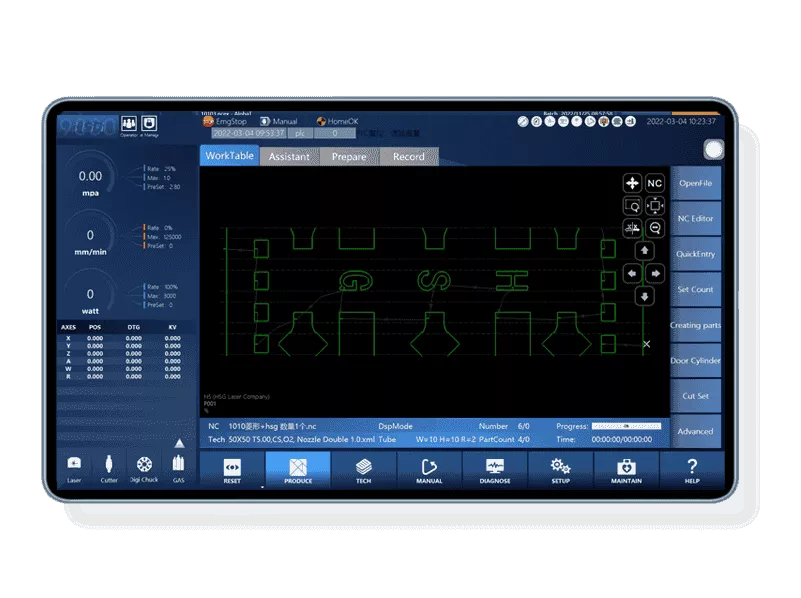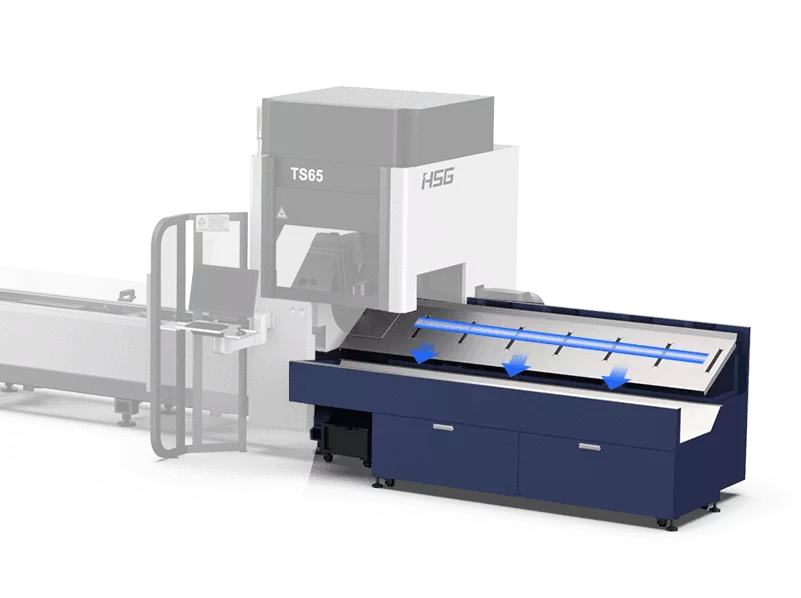 Automatic Unloading Device
* Turning plate height can be manually adjusted by users to fit for unloading different types of tubes.
* Concave supporting frame is available to protect tubes from scratch.
Digital Controlling Pneumatic Chucks
1.With wireless digital feedback, chucks combine with system to form closed-loop controlling
2.High clamping speed, accuracy and working efficiency , low threshold pressure
3.Wireless monitoring of chucks, alarm for empty chucks and high security for no collision between chucks and work-pieces
4.Pressure adjustments depending on different tube diameters and thicknesses
5.Intelligent chucks in full track without artificial adjustments and the load-bearing can achieve 200kg.